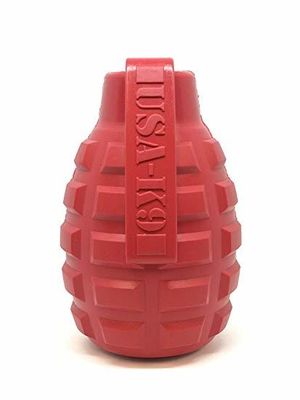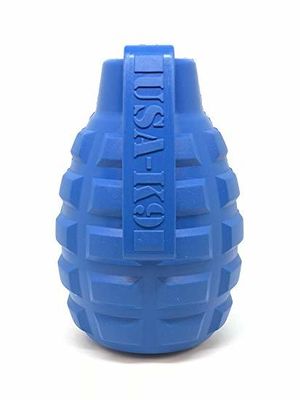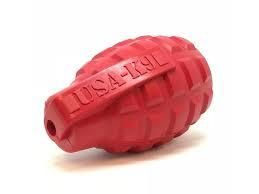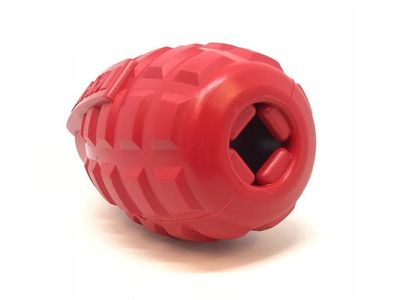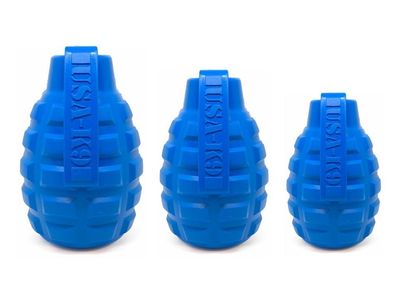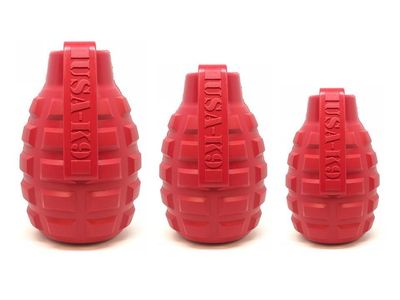 Grenade
SodaPup
$45.00
Enrichment grenades for your dog!
This enrichment toy comes in your choice of red or blue. It is a highly durable toy designed to dispense food for mental enrichment and to help prevent boredom.
Freezable for longer lasting fun!
Dishwasher safe, so easy to clean!
Made of durable natural rubber with thick-walled construction (though no dog toy is indestructible!)
Biodegradable, sustainable and non-toxic natural rubber Made in the USA to the highest standards

SIZE:

XL - 13.7cm tall, 8.9cm wide. For dogs 25kg & above.
L - 11.7cm tall, 7.6cm wide. For dogs 15-24kg.
M - 9.1cm tall, 6cm wide. For dogs up to 15kg.
Please remember your dog's safety is your responsibility. No dog toy is indestructible. Choose only toys that are the appropriate shape and size for your dog and always supervise your dog's use of this toy. If damage occurs, please discontinue use of the toy immediately.

SKU: 10004-1