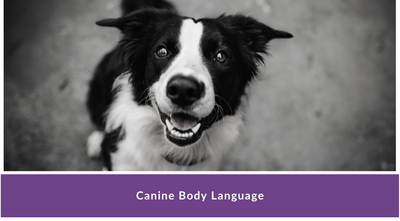 Canine Body Language Course
Constructive Canines
$75.00
Do you want to learn more about dogs? Have you ever wondered what they're trying to tell you?
Dogs are communicating with us all the time. This course will develop your skills so you can be understand what a dog is saying with their body language.
We will use text, photos and videos to see examples of dogs communicating with us, and each other. There is also a voiceover of the text from each lesson for you to listen to.
We will start by covering the basics of canine body language, and then proceed on a journey of communication from a dogs head all the way to its tail.
You have access to this course for a full year so you can study at your own pace and you will receive a certificate on successful completion.
There is so much to learn about Canine Body Language. What are you waiting for? Enrol today!
Please Note: It may take up to 48 hours for your login details to be in your inbox.
SKU: 12000