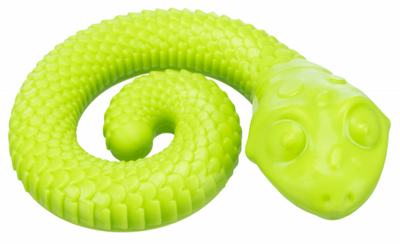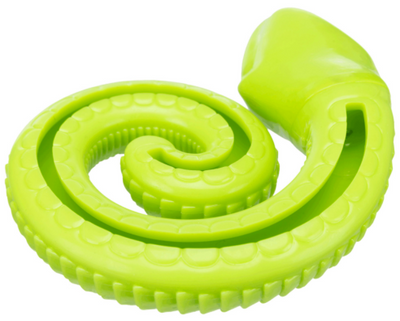 Snack Snake
Trixie
$25.00
Out of stock
Stuffable snake fun!
This fun coloured snake has a slit along its belly that you can fill with your dogs favourite food to keep them entertained.
To make this toy even more fun, there is a squeaker in the snakes head!
Made from TPR (Thermoplastic Rubber) the Snack-Snake is flexible and easy to clean.
Please note that it is not a chew toy

Please remember your dog's safety is your responsibility. No dog toy is indestructible. Choose only toys that are the appropriate shape and size for your dog and always supervise your dog's use of this toy. If damage occurs, please discontinue use of the toy immediately.

SKU: 10019