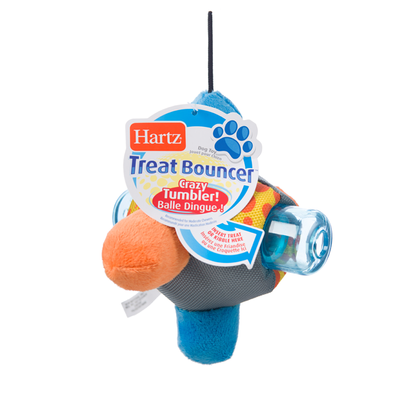 Treat Bouncer
Hartz
$30.00
Out of stock
Bounce, jingle, roll and reward!
The Hartz Treat Bouncer is a toy like no other. Made from soft, durable nylon, this plush ball showcases a crazy shape that causes it to toss and turn unpredictably for a new twist on the classic game of fetch. A plastic tube stretches from end to end and can be filled with your dog's favourite treats or kibble,

To keep playtime rolling, the Treat Bouncer rattles for audible entertainment that's sure to delight playful pups of all ages.

Please note that it is not a chew toy

SKU: 10009