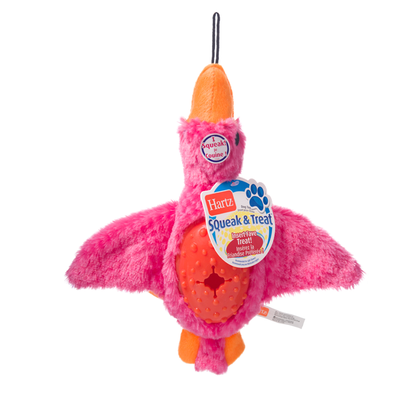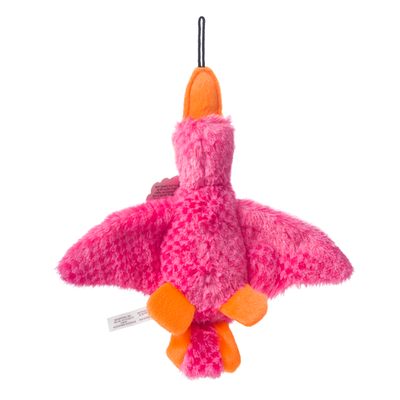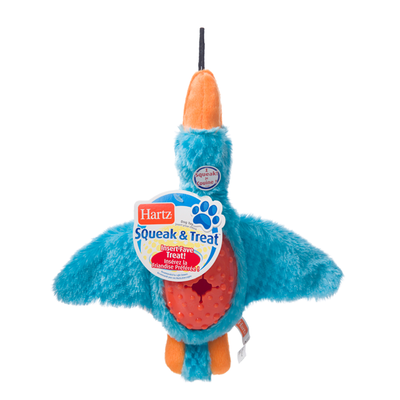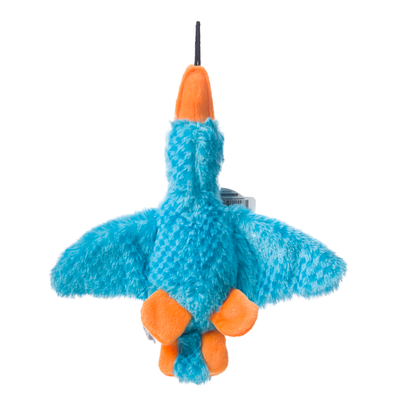 Duck Squeak & Treat
Hartz
$30.00
Out of stock
This feathered friend is a thoughtful combination of soft plush toy and food dispenser!
This cute plush duck is great as a snuggle buddy and features a durable, flexible pocket that you can fill with your dog's favourite food.
If that wasn't enough variety, the duck also contains a squeaker and crinkly textured wings.
SKU: 10010-2