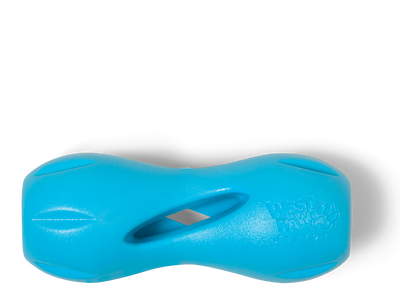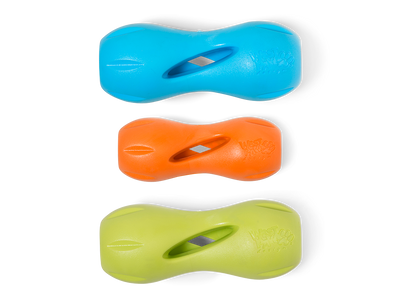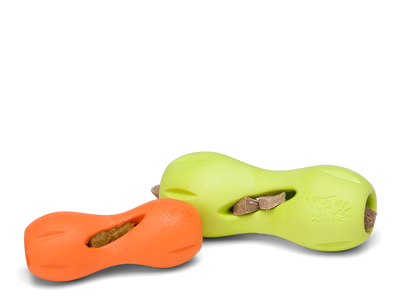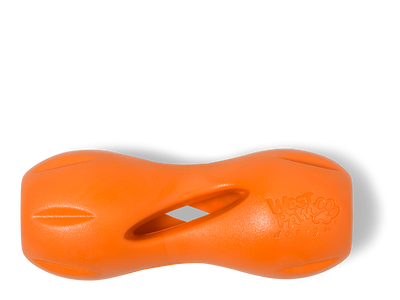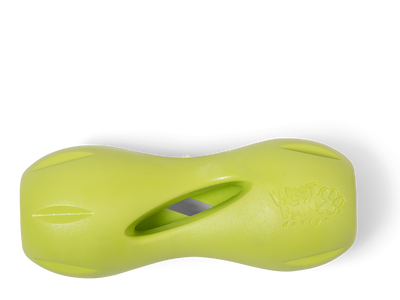 Qwizl
West Paw
$45.00
This product option is unavailable. View other options.
Qwizl is a super tough treat toy that's brilliantly designed to extend the life of expensive dog treats while keeping dogs busy.
Side openings release scent and taste while the continuous interior hole allows treats to extend out. The flexible ridges are designed to grip multiple sizes of treats.
This toy is easy for dogs to hold in place with paws and pairs well with bully sticks, dental chews, nut butters, kibble, jerky, cheese chunks, smashed banana, dog biscuits, and more.
SIZE:
L - 17 cm
S - 14 cm
Please remember your dog's safety is your responsibility. No dog toy is indestructible. Choose only toys that are the appropriate shape and size for your dog and always supervise your dog's use of this toy. If damage occurs, please discontinue use of the toy immediately.

SKU: 10000-7-2-5-1