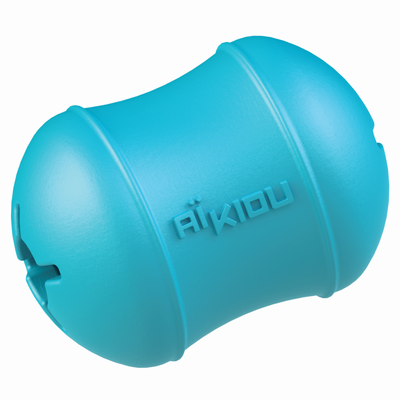 Drum Ball
Aikiou
$30.00
Stuffable and fetchable!
An original product from Aïkiou "IQ", this ball can be used as a treat toy or for fetch both on the ground or in the water - it floats!
At AiKiou, as well as designing products that dogs love, their main concern is dogs' health and safety so this treat ball is made from a food safe TPR material that is both strong and soft and that has NO BPA and BHT.
This soft material can be punctured but has a big shear rate so it's really hard to rip apart. This toy is for medium chewers.
AiKiou Drum Ball (Medium) dimensions: (LxWxH) 76mm x 76mm x 97mm
Please remember your dog's safety is your responsibility. No dog toy is indestructible. Choose only toys that are the appropriate shape and size for your dog and always supervise your dog's use of this toy. If damage occurs, please discontinue use of the toy immediately.

SKU: 10000-7