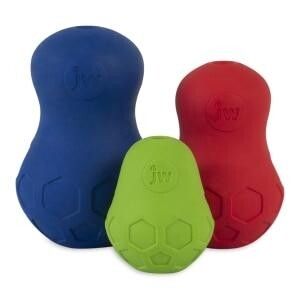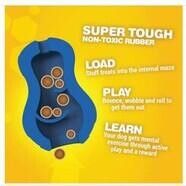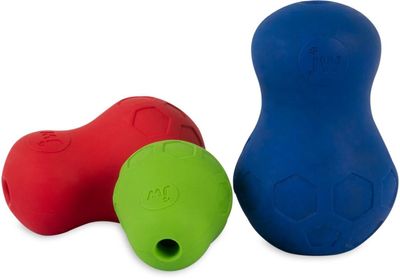 Tumble Teez
JW
$20.00
Out of stock
So much fun!
JW® Tumble Teez™ is designed to sporadically dispense treats as your dog plays with the toy. Intelligently designed, the Tumble Teez has a patented internal shelf design that works like a maze for the treat to travel through as your dog nudges and paws at the toy.
This challenging puzzle dog toy is designed to keep your dog engaged and makes treat time last longer. Made of natural, non-toxic rubber and constructed with a super thick rubber wall, the Tumble Teez will stand up to all the fun your dog unleashes.
Sizes:
Small - 7.4cm H x 6.1cm W
Medium - 10.9cm H x 7.4cm W
Large - 13cm H x 7.9cm W
Please remember your dog's safety is your responsibility. No dog toy is indestructible. Choose only toys that are the appropriate shape and size for your dog and always supervise your dog's use of this toy. If damage occurs, please discontinue use of the toy immediately.
SKU: 10000-9-2