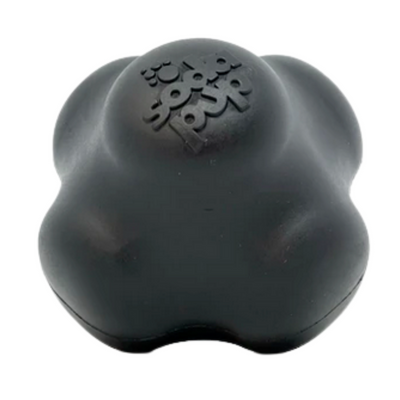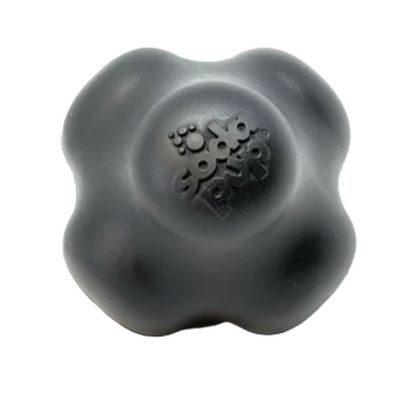 Magnum Crazy Bounce
SodaPup
$35.00
Out of stock
Which way will it strong bounce next?
The super popular Crazy Bounce ball comes in the incredibly tough Magnum compound which is even tougher for dog's that typically destroy everything.
This toy offers crazy fun. Its unique 6 pointed shape is designed for erratic bounce, keeping your dog on their toes for stimulating and entertaining play.
Stimulating and entertaining for dogs with its unique design for erratic bounce. The solid natural rubber design provides strength yet enough give to hold up while still stimulating their chompers

Dishwasher safe, so easy to clean!
Great as a chew toy, though no dog toy is indestructible!

SodaPup's all natural rubber compound is FDA compliant, non-toxic and biodegradable.

SIZE:
7cm. Roughly tennis ball size. Ideal for most dogs
Please remember your dog's safety is your responsibility. No dog toy is indestructible. Choose only toys that are the appropriate shape and size for your dog and always supervise your dog's use of this toy. If damage occurs, please discontinue use of the toy immediately.

SKU: 10000-9-4-1