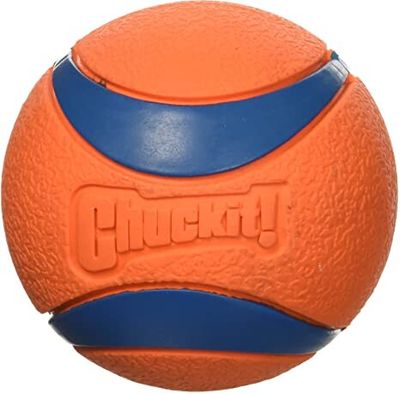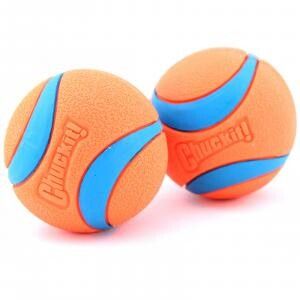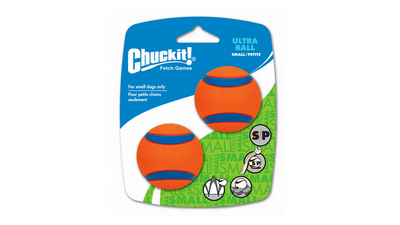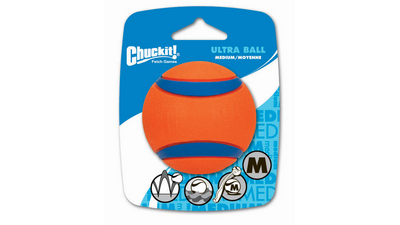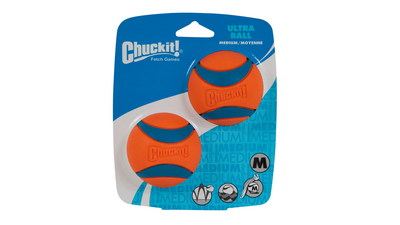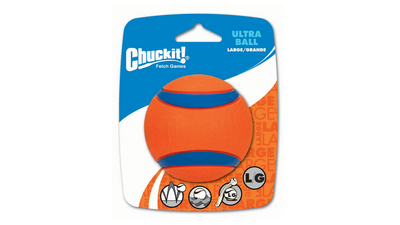 Chuck It Ultra
Chuck It
$15.00
This product option is unavailable. View other options.
Your dog's new favourite ball!
Designed for the most demanding use, the Chuckit!® Ultra Ball® is not your dog's ordinary ball.
Simply put, this is the best ball for the game of fetch. Developed to have high bounce, high buoyancy, high visibility and high durability.
The Chuckit! Ultra Ball promises to outplay the ordinary. It can be used in the water and is designed specifically for the game of fetch.
Features an extra-thick rubber core and quality material that floats.
The bright colour gives increased visibility and helps to prevent the ball from getting lost.
Size
Small - 5cm
Medium - 6.5cm
Large - 7.5cm
XLarge - 8.9cm
XXLarge - 10.1cm
Please remember your dog's safety is your responsibility. No dog toy is indestructible. Choose only toys that are the appropriate shape and size for your dog and always supervise your dog's use of this toy. If damage occurs, please discontinue use of the toy immediately.
SKU: 10022-4