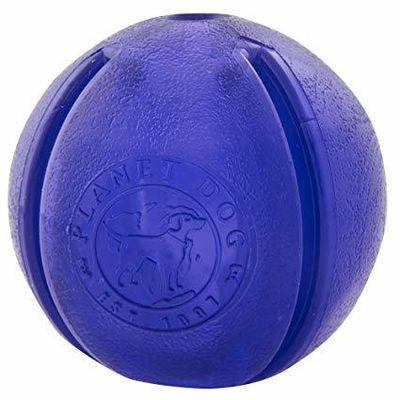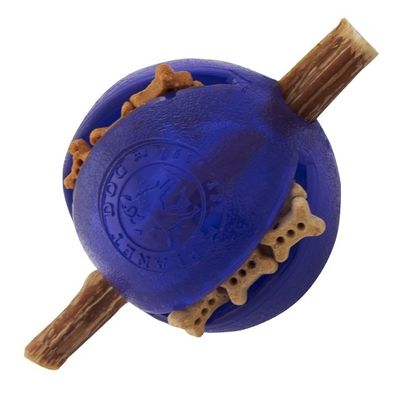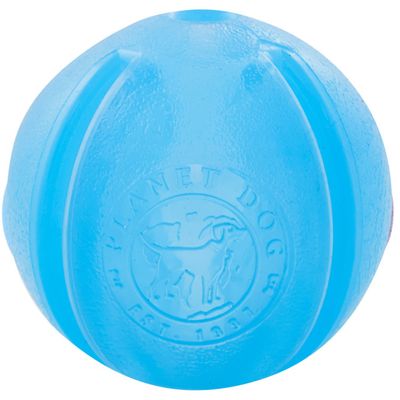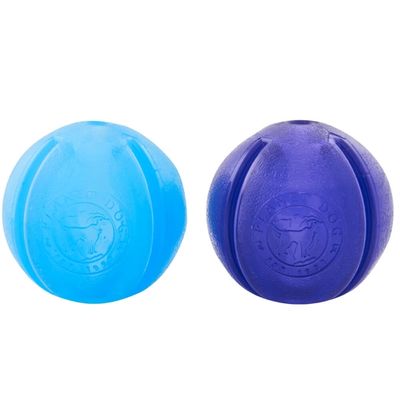 GuRu
Planet Dog
$25.00
So many ways to use this toy!
This ultra-durable interactive toy features 5 different openings to hide treats. Once treats are buried in the openings dogs will have to chew, squeeze and work to release them. This toy is designed to release treats only when the dog has applied enough pressure for them to pop out! The texture of the GuRu ball is gentle on dog's gums as they furiously work to get a strong enough grip to release treats.
Fill each opening with something different or load it up with your dog's favourite treat. Works great with kibble, bully sticks, carrots, apples, peanut butter, or whatever else your dog goes crazy for!
As with all Planet Dog toys GuRu is made with Planet Dog's signature Orbee-Tuff® material, meaning it is Made in the USA, durable, completely non-toxic, buoyant and is as safe for humans (even babies) as it is for dogs.
Please remember your dog's safety is your responsibility. No dog toy is indestructible. Choose only toys that are the appropriate shape and size for your dog and always supervise your dog's use of this toy. If damage occurs, please discontinue use of the toy immediately.

SKU: 10018-1-1