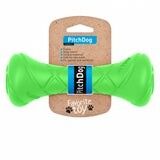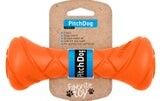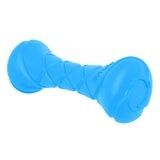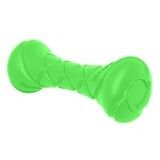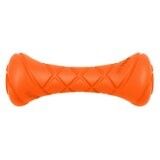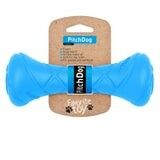 Barbell
PitchDog
$30.00
Out of stock
The PitchDog is made out of a unique proprietary material (not rubber) that is safe, nontoxic, scentless, lightweight, durable, strong, and does not damage or wear down your dog's teeth and gums. The resilient material actually lets your dog's teeth sink deep inside it, without the toy losing its shape and strength.
PitchDog Barbell-Dumbbell is ideal for retrieval dog training and also designed for everyday play and workout. Due to the softness of the material, it is suitable for outdoor and indoor games.
It is lightweight and very durable, plus it floats!
THIS IS NOT A CHEW TOY!
Please remember your dog's safety is your responsibility. No dog toy is indestructible. Choose only toys that are the appropriate shape and size for your dog and always supervise your dog's use of this toy. If damage occurs, please discontinue use of the toy immediately.

SKU: 10000-7-2-1-2