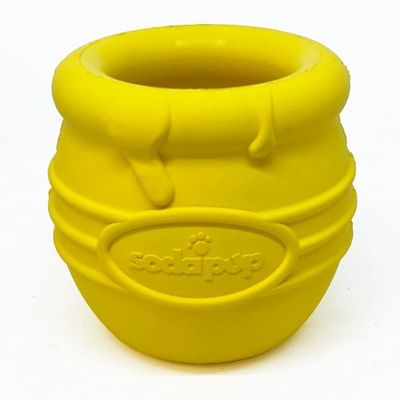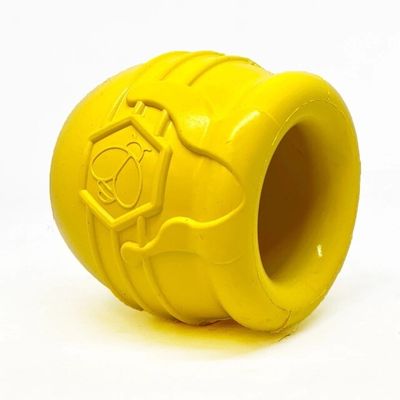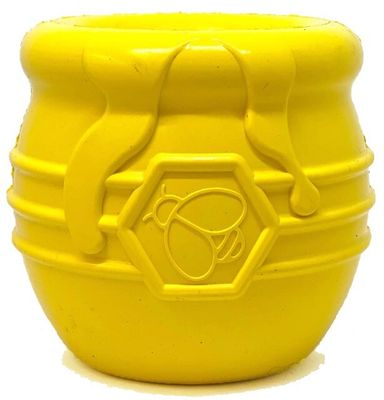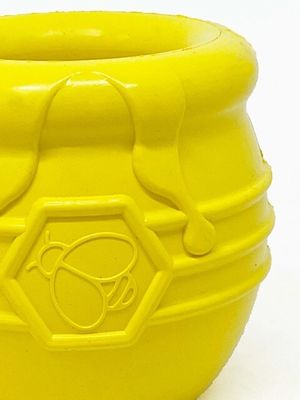 Honey Pot
SodaPup
$40.00
The sweetest toy!
The Honey Pot is a sweet new toy from Sodapup Dog Toys that joins the expanding mix of honey based toys, Honey Bears and Honeycomb eMats.
The Honey Pot is a fantastic enrichment and chew toy that can be stuffed with your favourite mixes of foods - and it can be frozen too. Make your dog's enrichment as easy or difficult as you like with the all new Honey Pot!
Dishwasher safe (top shelf), so easy to clean!
SIZE:
8cm tall, 8cm wide. Ideal for medium to large dogs
Please remember your dog's safety is your responsibility. No dog toy is indestructible. Choose only toys that are the appropriate shape and size for your dog and always supervise your dog's use of this toy. If damage occurs, please discontinue use of the toy immediately.

SKU: 10090