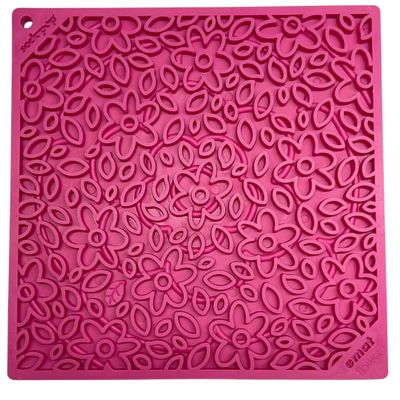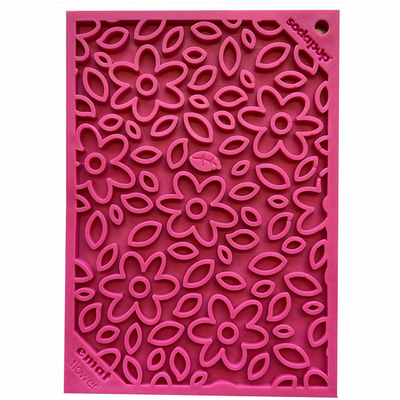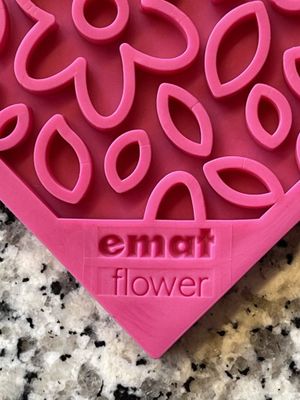 Flower Power Lick Mat
SodaPup
$25.00
Your dog will be blissed out after using the Flower Power lick mat.
The Flower Power eMat is snack size and is perfect for small dogs, snacks or kitties! It's the absolute cutest accessory for slow feeding and a must for both beginners and enrichment enthusiasts alike!
Deep grooves mean you can smoosh, squish and spread food across the eMat!
Licking soothes and calms your dog. Spread your dog's favourite soft treat or raw food across the surface of the emat, ensuring the treat is pushed down into the surface of the mat.

SIZE:
12.7cm wide x 17cm tall
Please remember your dog's safety is your responsibility. No dog toy is indestructible. Choose only toys that are the appropriate shape and size for your dog and always supervise your dog's use of this toy. If damage occurs, please discontinue use of the toy immediately.

SKU: 10006-06-2