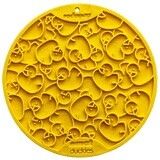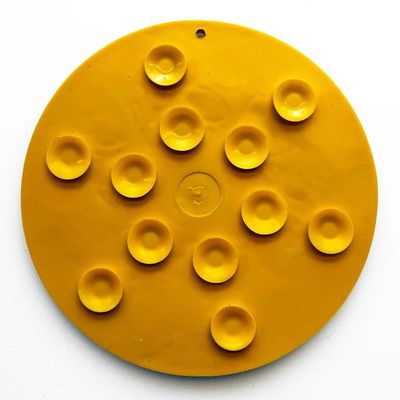 Ducky Lick Mat
SodaPup
$25.00
Rubber Ducky, you're definitely the one!
The Ducky eMat with full suction is your dog's new favourite slowfeeder. It's so easy to stick to a wall, tiles or your fridge for an enrichment experience. It's great for those dog's that don't particularly love bath time or being groomed, watch them lick their Ducky eMat whilst being soothed by the production of serotonin through licking!
Combining cuteness, mental stimulation, enrichment, suction capacity and USA made quality, the Ducky eMat Lick Mat is a must have for enrichment lovers!
The Ducky eMat Lick Mat by Sodapup Dog Toys is a mix of difficulty, with most grooves spread apart and several close together.
Licking soothes and calms your dog. Spread your dog's favorite soft treat or raw food across the surface of the emat, ensuring the treat is pushed down into the surface of the mat.
Calm your dog through licking. Entertain your pet. Avoid overfeeding. Promotes fresh breath, healthy teeth and gums. Stimulates saliva to aid digestive health

SIZE: 20cm wide x 20cm tall
This emat is dishwasher safe on the top rack. You can also wash in warm soapy water.

Please remember your dog's safety is your responsibility. No dog toy is indestructible. Choose only toys that are the appropriate shape and size for your dog and always supervise your dog's use of this toy. If damage occurs, please discontinue use of the toy immediately.

SKU: 10006-02-02