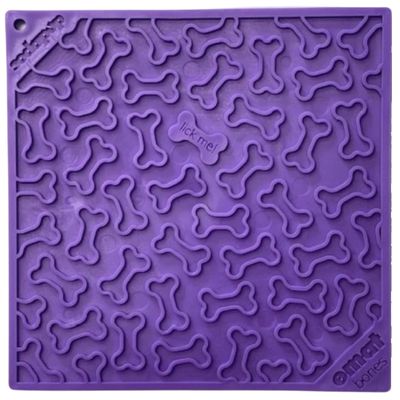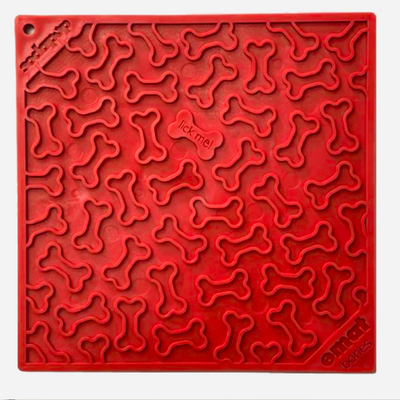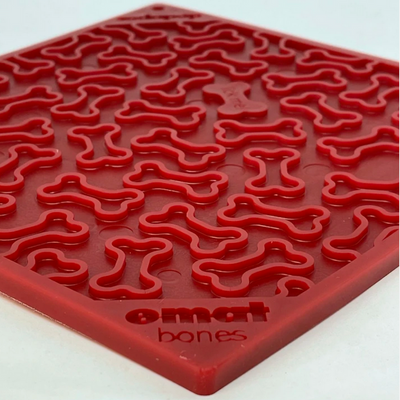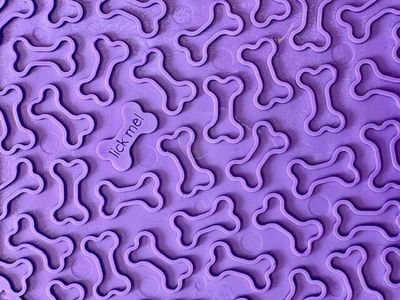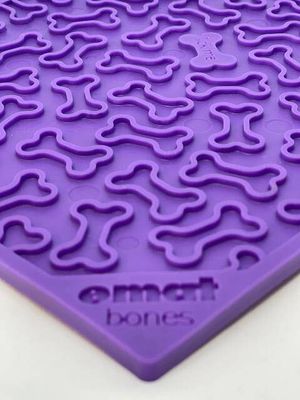 Bones Lick Mat
SodaPup
$25.00
A bone-rattling lick mat design!
Licking soothes and calms your dog. Spread your dog's favourite soft treat or raw food across the surface of the emat, ensuring the treat is pushed down into the surface of the mat.
Deep grooves mean you can smoosh, squish and spread food across the eMat!
Calms your dog through licking. Entertains your pet. Helps avoid overfeeding. Promotes fresh breath, healthy teeth and gums. Stimulates saliva to aid digestive health.
This emat is dishwasher safe on the top rack. You can also wash in warm soapy water.

SIZE:
20cm wide x 20cm tall
Please remember your dog's safety is your responsibility. No dog toy is indestructible. Choose only toys that are the appropriate shape and size for your dog and always supervise your dog's use of this toy. If damage occurs, please discontinue use of the toy immediately.

SKU: 10006-02-03-1-1